Electrodes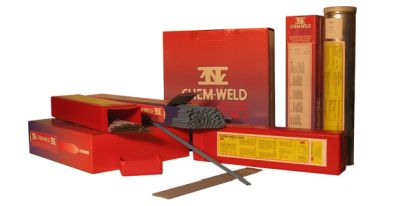 With CHEM-WELD stick electrodes (MMA) you can connect different steels and non-ferrous metals. With our universal electrodes, you can easily weld on workpieces where the base material is unknown. Of course, we also have special electrodes for the most demanding welding jobs. All electrodes listed in our catalog are in stock and therefore available at short notice.
Download further Information about our rod-electrodes or tables about basic materials and welding additives:
If you have any questions do not hestitate to fill in our Request Form.