TIG Rods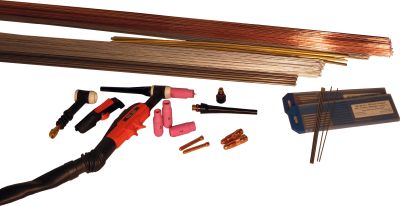 Our WIG TIG Welding Rods (TIG / TIG), which we list in our catalog and also in stock, cover a large part of the application requirements of our customers. TIG rods for special applications are available after a few days. If you have any questions about the most suitable filler material, our technicians will gladly advise you.
Download further Information about our rods or tables about basic materials and welding additives:
If you have any questions do not hestitate to fill in our Request Form.